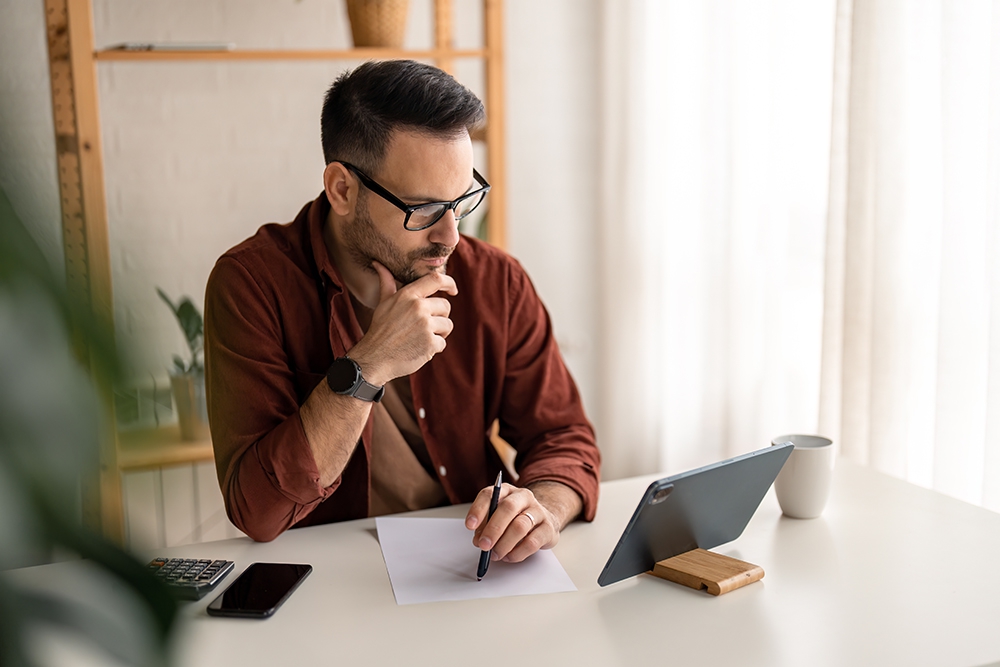 How to Save for an Emergency, during an Emergency
Sticking to a routine savings plan has never been easy. It's even more difficult when something unexpected happens, like an accident or a natural disaster. Many consumers use credit cards or loans as a quick solution during emergency situations.
Unfortunately, high-interest debts can be hard to pay off. If you don't pay off those balances regularly, you can pay more in the long run through accrued interest. If you fall behind on your payments, expect to cover late fees as well.
Financial emergencies happen, but starting or continuing to set aside money for an emergency, even during an emergency, is still the safer and more affordable option.
Why You Should Start with Savings Now
The world is constantly changing, and emergency events will always happen. While you may currently be experiencing the impacts of the global health crisis brought about by COVID-19, history shows us that other future emergencies will likely occur. It's better to have a plan to deal with those situations before they arise, but saving during a crisis is still better than not saving at all.
Having an emergency fund can financially help offset the burden of unexpected expenses. According to the Consumer Financial Protection Bureau, more than half of U.S. households struggle to cover monthly expenses when a financial shock occurs.
Keeping an emergency fund provides several benefits, including:
Supplemental income in the event of a job furlough or termination

Avoidance of costly consumer debt

Ability to maintain existing lifestyle choices

Peace of mind, security, and stability
Revisit Your Budget
The best way to start an emergency fund while an emergency is going on is to sit down and map out your total expected income and expenses. In short, revisit your monthly budget.
Having a monthly budget will allow you to better understand how much money you have coming in and what, if any, money you have available to stash away after paying for basic necessities.
Visit https://www.consumerfinance.gov/consumer-tools/financial-well-being for more information on your current financial well-being. Once you have a good idea of your current financial situation, start by setting a goal; doing so will help you stay motivated and stick to your savings plan.
Next, look for ways to free up additional dollars that can be put into savings. You may need to sacrifice certain luxuries in the short term, but it will help you deal with emergency situations in the future.
Analyze Spending Habits
Creating an emergency fund is a great time to get critical about your spending. Do you really need that flashy new television, or does the one you have now work just fine? Must you pick up that cup of coffee as you head into work, or can you bring your coffee from home in a travel mug? By making small cutbacks in personal spending, you can free up extra dollars that can go toward emergency expenses.
Another way to tackle excessive spending is to try and negotiate better terms of service. For example, if it's been a while since you compared auto insurance rates, obtain quotes from several providers to see if you can lower your monthly premium while keeping the same amount of coverage.
Make sure to cancel services you may not even be using anymore. Streaming services and other monthly subscription plans are prime targets when it comes to cutting expenses.
Make sure to cancel services you may not even be using anymore. Streaming services and other monthly subscription plans are prime targets when it comes to cutting expenses.
Put Your Savings on Autopilot
Setting up an emergency fund can seem difficult during challenging times. You may need to be using all your money to cover immediate costs. But here are a few steps you can take to grow your money even if you have little to spare:
Split Deposits
Many companies will also allow you to complete a split deposit, which enables you to divide up portions of your paycheck and send them to separate accounts. This will allow you to automatically squirrel away funds without even realizing that you're saving.
Bank Transfers
Alternatively, if your company does not allow split deposits, you can also set up automatic bank transfers to pull funds from one account to a separate savings account on a date of your choosing. Consider setting up a transfer schedule that mirrors your payroll schedule.
One-time Payments
You may also want to consider depositing one-time payments like tax refunds, bonuses, or gifts to help accelerate your savings, but only if you can afford to do so.
Leverage High-Yield Savings Accounts
A great tool to help you grow your emergency fund faster is to park your money in a high-yield savings or money market account.
Great Rates
Compare several banks and credit unions to figure out which one offers the best rates. Don't overlook online financial institutions as well. Additionally, look for accounts that require no minimum balance requirement and have few fees.
Easy Access
Most money market providers allow you to link a debit card to them, which allows you to withdraw funds from an ATM or swipe your card to make a payment. Money market accounts also have limited check-writing capabilities. It's ideal to have flexible payment options when an emergency occurs.
Plan for the Worst
Let's face it, nobody wants to think about what would happen if they became severely ill, disabled, or even deceased. Unfortunately, it is something you should plan for financially.
An emergency fund is a great start, but insurance is designed to help in times of great need. Be sure to evaluate your insurance needs and shop around for the best policies that fit your needs and your budget.
If you already have insurance, consider reevaluating your existing coverage. For example, there may be opportunities to lower your health insurance out-of-pocket expenses or even bundle policies such as home and vehicle policies for a discount.
Also, consider adding a financial power of attorney to your emergency savings account. This provides a designated person with the ability to pay your bills and other financial affairs should you become incapacitated.
Side-Hustle Some Extra Savings
Building an emergency fund can seem like a long process. If you want to truly accelerate your savings, consider joining the gig economy. Thousands of consumers work as independent contractors, selling their skills and services on a variety of online platforms.
The New York Times cites a recent study from Gallup that found 11% of all workers work for both a traditional employer in addition to being self-employed. That number will continue to grow, as trending data demonstrate that more and more citizens are reporting self-employed income.
Graphic design, writing, and virtual assistant work are among the popular side occupations.
A side hustle can inject more money into your savings account, increasing your preparedness for emergency situations. For that reason alone, it may be worth considering.