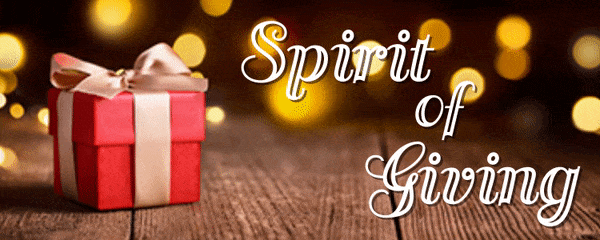 2020 Spirit of Giving voting has ended
Member Directed Donation Program

Each year, SLVFB sets aside $30,000 to be split amongst all our customer's favorite non-profit organizations within the San Luis Valley. Each account that you have with SLVFB will count as one vote. You may vote below and ballots are available at all three of our offices.
The Spirit of Giving program started in 1999 allowing the SLVFB's members to cast one vote per account to designate a share of the funds to be donated to their favorite SLV community non-profit organization. From Thanksgiving to Christmas votes will be collected. We strongly believe in this program and cherish the participation that it brings to our community. It is inspiring to see our customers vote and cheer on their favorite non-profit organization.